Chainsaw Sharpener
Never Cut With a Dull Chain Again!
Sharpen your chain saw blade and cut more quickly—and avoid messy chain saw accidents.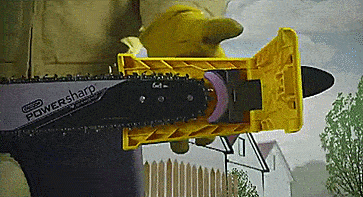 Do you know what the problem with all of our cutting tools is? They need to be sharpened occasionally.
I guess it's not really a problem so much as a hassle. but what can you do? Sharp teeth cut. dull teeth don't. This Chainsaw Sharpener makes it easy to sharpen your chainsaw in no time at all.
This is a unique chainsaw sharpener that takes just seconds to sharpen all of the teeth on your saw and is able to accommodate all sorts of different types of chainsaws.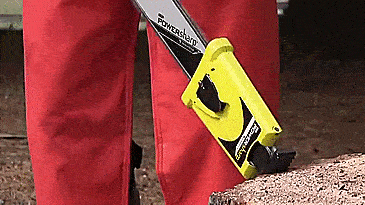 This chainsaw sharpening kit comes with a unique sharpening attachment with a stone that will sharpen your chain in mere seconds.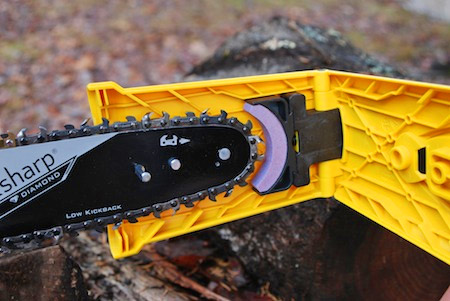 The quickness of the sharpener is music to our ears because it shouldn't take forever to get back in the game and get cutting again. This precision saw chain sharpening system is not only quick. but also accurate. It will sharpen your dull chain in just 3-5 seconds. I know it sounds like magic. but it really works.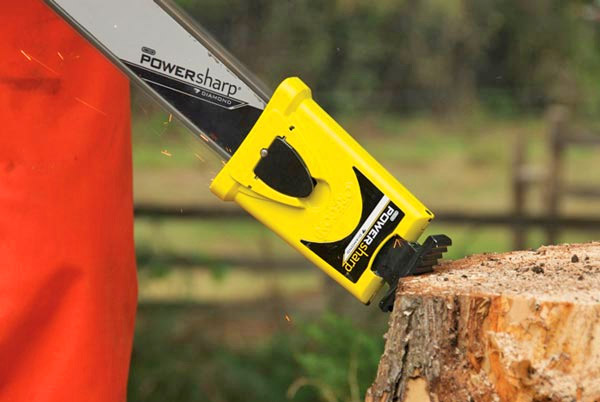 94% of our users make their cuts faster and with more accurate results.
INNOVATIVE - Say goodbye to old methods. our Chainsaw Sharpener facilitates the sharpening of the most worn chains.
TIME-SAVING - Work faster with this ingenious system. without having to disassemble the chainsaw to sharpen the chain.
EASY TO USE - The sharpener is easy to use.
SAFE - Allows sharpening safely avoiding any contact with our sharpening stone embedded inside the sharpener.
COMPATIBLE WITH A DIFFERENT TYPE OF CHAINSAW - Use our sharpener for your saw with any guide size.
PORTABLE - The sharpener is lightweight and saves space.

How to Use:
Specifications:
Material: Plastic + Whetstone

Size: 21 x 14 x 3cm
Package Includes: